Since 1996, Warners Media has produced videos for some of the most recognisable brands in the UK. Here are some of our projects in detail. Contact us to discuss your project.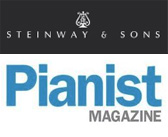 Steinway & Sons
Project: Piano Masterclass: Octaves
Steinway & Sons, the world-renowned designer and manufacturer of fine pianos, needed a series of web videos to promote their brand and products. Working in association with Pianist magazine and international pianist and writer Graham Fitch, Warners Media produce a series to teach piano skills and promote Steinway and Pianist magazine to musicians and readers alike.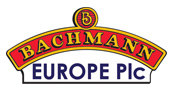 Bachmann Europe Plc.
Project: Promo for The Model & Hobby ShowLeading model manufacturer Bachmann Europe Plc. hold an annual trade event to promote their products – The Model and Hobby Show. The show gives various hobby-based retailers the chance to showcase their newest products to trade, press and selected visitors. Bachmann approached Warners Media to produce three videos – each one promoting the event in general and pushing the Bachmann brand, but also to promote their various Collectors' Clubs. This is the general promotional video. After the video was launched, Bachmann saw a marked rise in Collectors' Club subscriptions.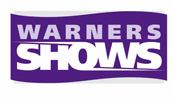 Warners Exhibitions
Project: Promo video for Warners Shows
Warners Media also undertake work within its parent Group – in this case Warners Exhibitions. The Exhibitions division organise, promote and run 15 major exhibitions a year and wanted to promote their 23 years of experience in the events industry to show-goers and clients alike. Focussing on six outdoor shows, Warners Media attended the Motorhome Show at Lincoln and used a variety of cutting-edge equipment to capture the scale and atmosphere of the event.
Which Motorhome
Project: Ultimate Showdown: Van Conversions
Which Motorhome magazine needed a video to accompany a feature on Van Conversions in their June issue. Warners Media specialise in online video promotions to a deadline. The video was shot in a day with presenter Peter Vaughan for an online audience on the magazine's dedicated TV channel and included detailed reviews of 15 van conversions. Launched before the issue was published, the video included a promo to purchase the relevant issue for more in-depth information, resulting in an increase in sales.