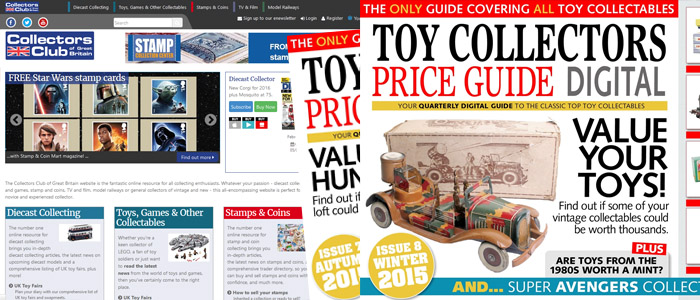 The Toy Collectors Price Guide is the only annual guide covering all toy collectables.
The annual includes trains, diecast, metal, plastic and lead figures, tin plate models, games, TV related toys, dolls, teddies plus a large section on other childhood favourites such as jigsaws, comics, first edition books and sporting memorabilia.
Toy Collectors Price Guide is part of our online collecting resource, Collectors Club of Great Britain. This all encompassing website is the resource for all collecting enthusiasts and perfect for both the novice and experienced collector.