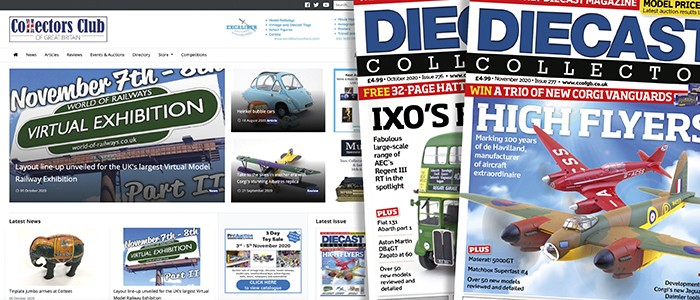 Diecast Collector magazine is the most popular UK magazine for collectors of all types of models. The magazine is written and edited by collectors and includes a wide range of in-depth features and supplements on diecast models, both old and new.
The monthly magazine includes all the latest news and reviews of new diecast, white metal and resin products, auctions, toy fairs and other events to keep collectors up-to-date with what's going on in the hobby, plus the regular price guide supplement which gives recent prices realised for models at auctions.
Diecast Collector is part of our online collecting resource, Collectors Club of Great Britain. This all encompassing website is the resource for all collecting enthusiasts and perfect for both the novice and experienced collector.