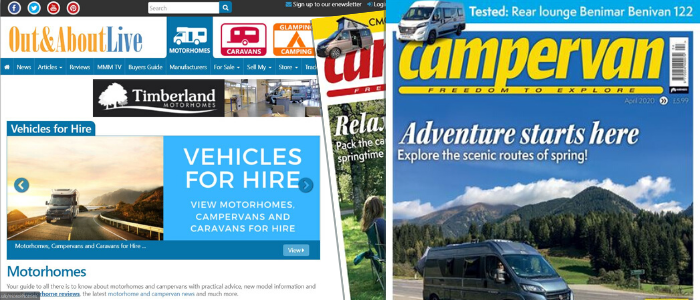 Campervan is the magazine for people that love campervans!
Campervan is the monthly magazine for lifestyle-conscious people with an interest in outdoor living, style and fun. Every issue is packed full of features to help you make the most of your campervan, it includes places to go in your campervan, technical and DIY features, plus advice on choosing a campervan if you're looking to buy your first 'van. We also take a close look at reader's campervans, including some celebrity campervans.
Campervan is available in all good newsagents, or you can subscribe to the print version with one of our special offers –  https://www.outandaboutlive.co.uk/motorhomes/store/subscriptions/campervan/ It is also available digitally from – https://pocketmags.com/campervan-magazine
Campervan is part of our outdoor leisure flagship website, Out and About Live, where you will find a searchable campsite finder with over 3,500 campsites across the UK and Europe, over 4,000 campervans and motorhomes for sale, plus the latest campervan and motorhome reviews, news and much more!