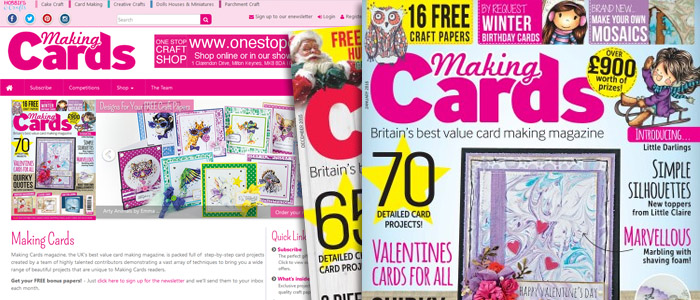 Making Cards magazine, the UK's best value card making magazine, is packed full of detailed step-by-step card projects created by a team of highly talented contributors demonstrating a vast array of techniques to bring you a wide range of beautiful projects that are unique to Making Cards readers.
Each jam-packed edition also comes with 16 free quality single sided themed craft papers complete with a project guide.
All this teamed with competitions galore, friendly interviews, celebrity crafters, reader letters and shopping pages showcasing the newest products makes Making Cards one not to miss!