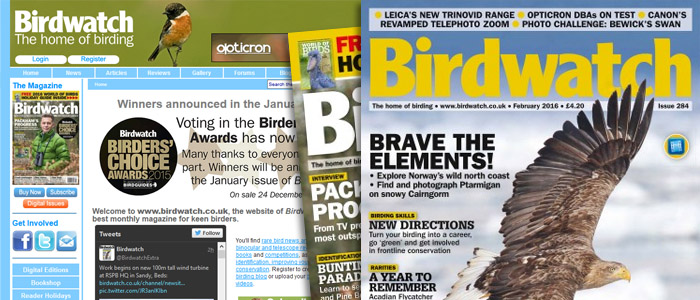 Birdwatch is the UK's number one monthly magazine for expert birders. As well as helpful ID and How To Guides, Birdwatch aims to add to every birders' knowledge and enjoyment of birds and birding.
Packed with news, reviews, features and photographs, it is both informative and entertaining and provides you with the latest sightings and reports from the birding world.
On the Birdwatch website, you will find rare bird news and sightings, binocular and telescope reviews, birdwatching books and competitions as we as features on identification and improving your birding and conservation.