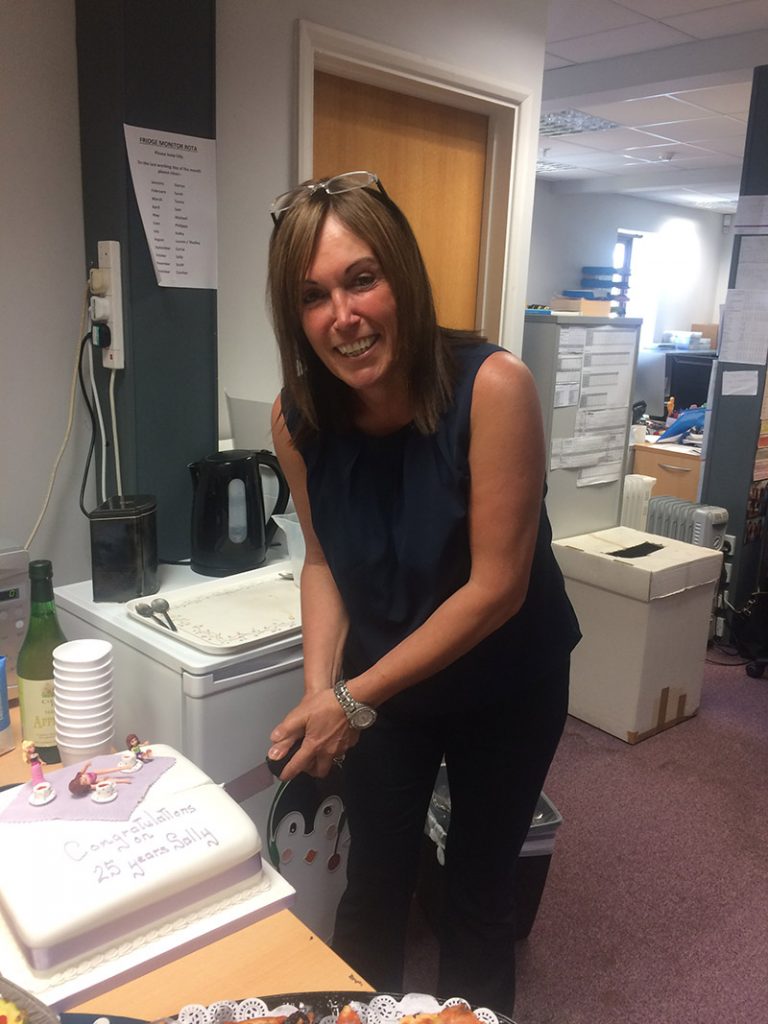 April 2017 marked 25 years service with Warners Group Publications for Head of Events Sally Dodds. Sally joined the business in 1992, aged 25, before the days of computers and mobile phones!
Sally is a familiar face for regulars at Warners Shows, having managed the tradestands for a number of years before taking the post of Head of Events in 2012.
Her actual anniversary fell on the Friday of Peterborough Show, so celebrations had to be postponed slightly!
Our congratulations to Sally, and here's to many more years at the helm!