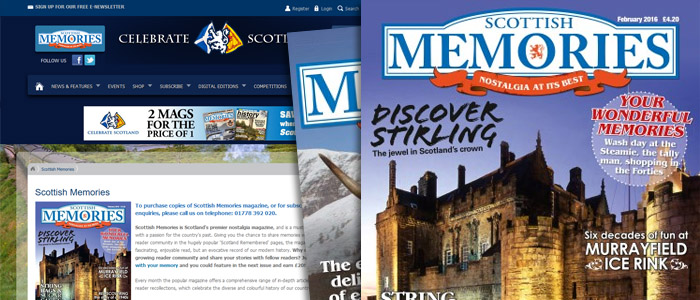 Scottish Memories is Scotland's premier history/nostalgia monthly which brings the past to life through articles, archive photographs and reader memories.
Each issue is packed with fascinating stories, which cover all aspects of Scotland's past, including crime, the supernatural, legends and customs, sporting history and well-known personalities of the past.
Each month, a different area of Scotland is highlighted through a travel feature which contains spectacular landscape photography and advice on how to make the most of a trip to the region.